BA 499/799: Business & Culture in China
Dr. Fitzpatrick's program at Husson University


---
We worked together with Dr. Tom Fitzpatrick to create a program designed to expose students to the fastest growing economy in world.
Together, we found the best ways to expose his students to the three most important commercial, cultural and governmental cities in China: Beijing, Shanghai and Hong Kong. The program also involves visits to major multinational corporations, cultural activities and lectures from Chinese University business faculty.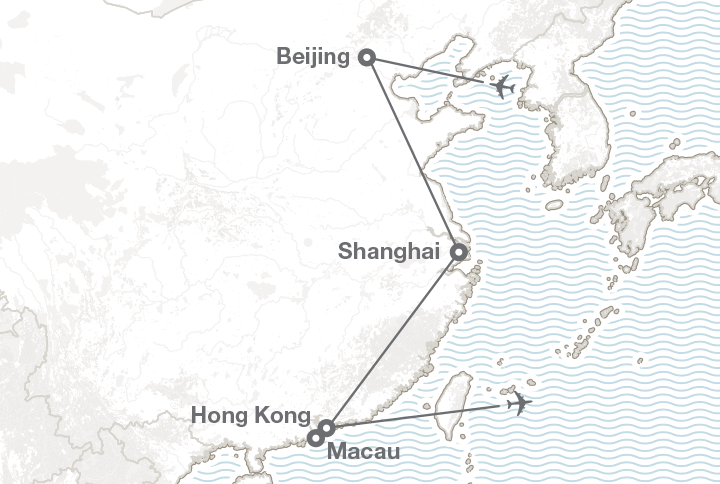 AT HUSSON UNIVERSITY
– Online Q&A
– Book reviews: China Street Smarts by John Chan and Stumbling Giant by Timothy Beardson
– China research paper

IN CHINA
– Visit to Beijing Yanjing Beer brewery, the third largest brewery in China
– Exclusive Huainan bank visit lead by Chairman Chang
– Visits to Hyundai and Volkswagen automotive plants
– Language institute visit with one-on-one time spent with Chinese students
– University of Macau visit including lecture by Associate Dean, Michael Gift
BACK ON CAMPUS
– Individual experience and journal sharing via online blog
– Assessments on how students traveled, as a large aspect of business travel is attitude
View Full Itinerary​
During this integrated business course, students will:
– Gain firsthand knowledge of the Chinese economy, culture and political system
– Become familiar with 20th and 21st Chinese history, politics and economic changes
– Visit Chinese and foreign multinational factories and corporate offices and learn about doing business in China in the 21st century
– Visit museums and other cultural venues to deepen their appreciation for Chinese culture and history
– Leave the course with a deepened understanding of what doing business in China means
– Understand the significance of China's role in a 21st century global economy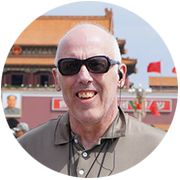 Dr. Tom Fitzpatrick is the Director of the School of Business & Management at Husson University. The information above is an excerpt from his comprehensive course syllabus.
VIEW ITINERARY
Need more inspiration?
See What Other Professors Have Built
Dr. Hayes' program at Northern Virginia Community College

Dr. Hokien's program at Marywood University

Dr. Renie's program at Indiana Institute of Technology