ARTH/ARTS 290: ART & ARCHITECTURE OF LONDON & PARIS
Dr. Schneider's program at Framingham State University


---
We worked together with Dr. Erika Schneider to offer both studio art and art history students a chance to experience the aesthetic influences of London and Paris.
While the content and destinations in this syllabus changes from program to program, they generally all revolve around art and architecture in historic, social and geographic contexts. Together, we found the most effective museums, destinations and teaching moments for her students based on their focus in either art history or studio art.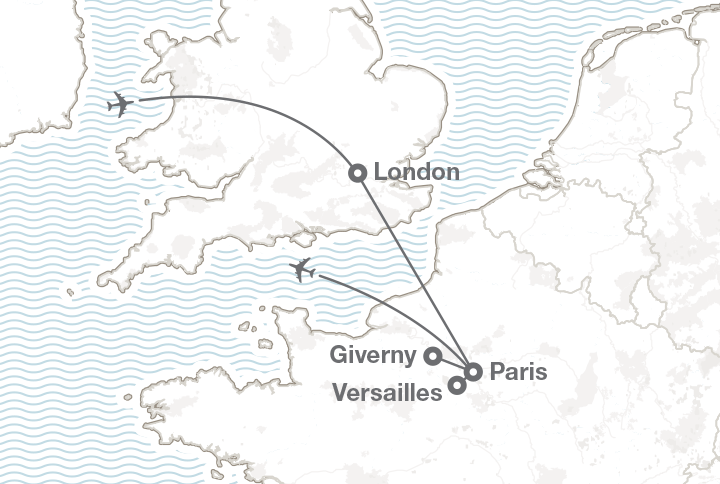 AT FRAMINGHAM STATE UNIVERSITY
– Art history lecture: London; Gothic to Neoclassical
– Student presentations on object in National Gallery/Tate Britain
– Art history lecture: London; Rococo to Contemporary

IN LONDON AND PARIS
– Tour of Windsor Castle (ARTH) or Contemporary Artist Studios (ARTS)
– Art-focused walking tour of Paris: Conciergerie, Ste. Chapelle, Pont Neuf, Pantheon
– Group meeting with Swedish professor
– Afternoon visit to Rodin Museum, Moreau Museum, Centre Pompidou, or art collection of student's choice
– Art lectures in Giverny and Versailles
BACK ON CAMPUS
– Group critique on final projects
– Share photos & journals over a potluck
– Art historical scrapbook/journal is due
View Full Itinerary
Upon successful completion of the course, students will have:
– Gained visual, social, and historical knowledge of major monuments of art and architecture
– Developed observational skills and visual knowledge
– Increased oral skill in professional discussion of art and architecture
– Increased research and writing skills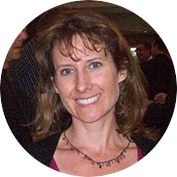 Dr. Erika Schneider is an Assistant Professor of Art History at Framingham State University. The information above is an excerpt from her interdisciplinary course syllabus that continues to evolve based on destination and her group's academic focus.
VIEW ITINERARY
Need more inspiration?
See What Other Professors Have Built
Dr. Renie's program at Indiana Institute of Technology

Dr. Hayes' program at Northern Virginia Community College

Dr. Sudsberry's program at Butler University