Global Senior Leadership Symposium
Hosted by EF Education First, The Forum on Education Abroad, and The Association of International Education Administrators, in partnership with EF's education partner the Nobel Prize Museum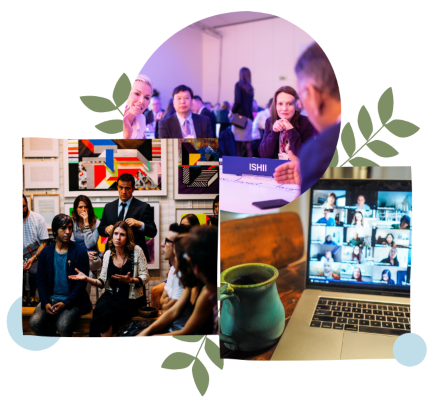 The Global Senior Leadership Symposium is a unique opportunity for higher education leaders to collaborate with a global network of peers, explore international strategies from various cultural perspectives, and discuss the role of education abroad and global mobility within higher education. This December, senior international educators associated with EF Education First, The Forum on Education Abroad, or The Association of International Education Administrators (AIEA) will have first-hand access to content from EF's educational partner, the Nobel Prize Museum and their 2021 Nobel Week Dialogue themed "The City of the Future", hear from Nobel Laureates and education thought leaders from around the world, participate in interactive discussions around key international education themes, and collaboratively identify ways to apply ideas to their own institutions.

This hybrid symposium will bring together internationalization leadership teams from diverse institutions around the globe. Learn about our in-person and virtual experiences.

Apply now
Partners in educational excellence
EF Education First

---

Through a global network of over 50,000 educators, travel guides, and staff across 110+ countries, EF Education First is focused on the mission of Opening the World Through Education. EF College Study, the higher-education division of EF and a Forum member institution, design accessible, holistic and innovative short-term study abroad programs that blend academics and cultural immersion with the flexibility to align to all learning outcomes.

The Forum on Education Abroad

---

The Forum on Education Abroad is a nonprofit membership organization recognized by the U.S. government as the Standards Development Organization for the field of education abroad. With over 800 institutional members worldwide, The Forum is committed to ensuring the excellence of educational travel programs by providing resources to educators who champion experiences that ignite curiosity, impact lives, and contribute to a better world.

AIEA

---

The Association of International Education Administrators (AIEA) is the only association dedicated exclusively to senior leaders in the field of international education. AIEA brings together international education leaders into dialogue with each other, their counterparts around the world, organizations that promote international education, and organizations concerned with the shaping and management of international higher education.
In collaboration with EF's educational partner
EF Education First's educational partner, The Nobel Prize Museum, is teaming up the Global Senior Leadership Symposium host organizations to offer senior internationalization leader participants the chance to view curated content from the
2021 Nobel Week Dialogue
themed "The City of the Future" and hear from Nobel Prize Museum leadership.