Our partners are your partners
At EF Study Abroad, we work with expert partners to ensure the institutional needs of the educators we work with are met. Our network of educational partners is comprised of thought leaders and renowned institutions around the world. Throughout your journey with EF, you'll have opportunities to experience the benefits of these incredible partnerships—including access to events, resources, and travel.
Our partners support us in our commitment to:
Competency development

---

By embracing the standards of good practice for learning, alongside academic resources, students' learning is maximized before, during, and after immersion.

Diversity, equity, inclusion & belonging

---

Our vision is to open study abroad access to all learners regardless of gender identity, race, physical ability, sexual orientation, and socioeconomic status.

Health & safety

---

Health and safety is our priority. Our comprehensive approach to safety includes our global presence and new protection and health measures.
The Forum on Education Abroad
The Forum on Education Abroad is a nonprofit membership organization recognized by the U.S. government as the Standards Development Organization for the field of education abroad. With over 800 institutional members worldwide, The Forum is committed to ensuring the excellence of educational travel programs.
As a Forum member institution, EF Study Abroad has partnered with the Forum on Education Abroad to bring to life impactful educator and student programs, including our yearly Global Senior Leadership Symposium, where senior international educators associated with The Forum on Education Abroad, AIEA, and EF Education First get access to content from the Nobel Prize Museum and their Nobel Week Dialogue themes.
The Nobel Prize Museum's aim is to spread knowledge and create interest and discussion around the natural sciences and culture through creative learning, exhibition techniques, and modern technology. As the educational partner of the Nobel Prize Museum, EF Study Abroad helps students bring world-changing ideas to life.
Additionally, EF Study Abroad has partnered with The Forum on Education Abroad and the Nobel Prize Museum to create a first-of-its-kind, high-impact student scholarship program which includes an immersive online and project-based course, and attendance at the Nobel Week Dialogue.
Association of International Education Administrators
The Association of International Education Administrators (AIEA) is the only association dedicated exclusively to senior leaders in international education. AIEA brings together international education leaders, their counterparts around the world, organizations that promote international education, and organizations concerned with the shaping and management of international higher education.
Did you know?
We are a quintuple-accredited learning service provider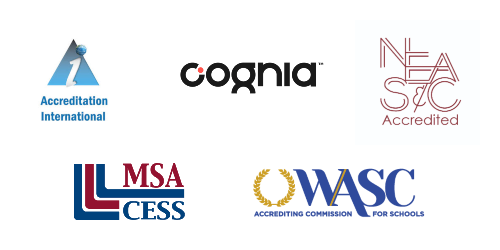 All partnerships and affiliations